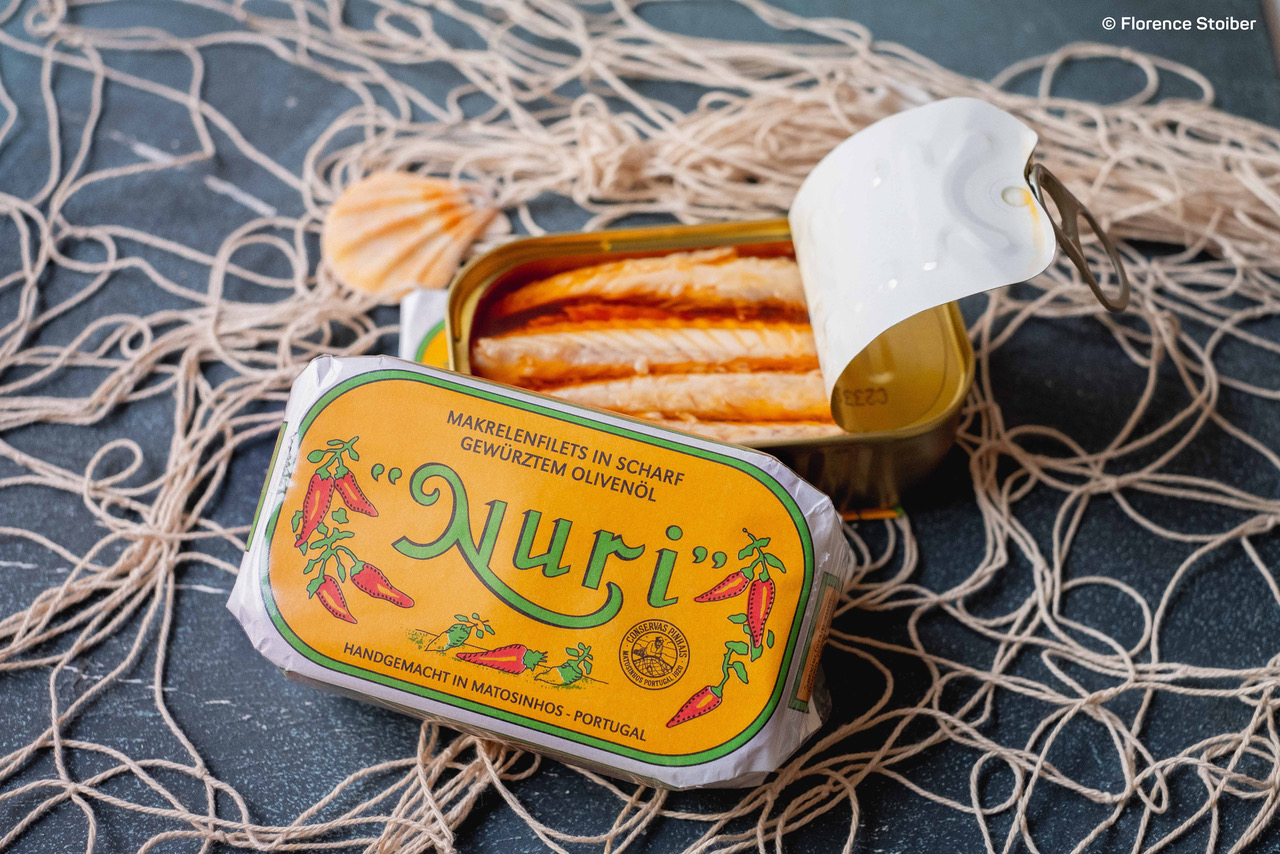 The cult brand Nuri in a new design!
7. January 2019
Mark & ​​Mark Design Agency puts a graphic clip on the Nuri sardine range and designs the new Nuri mackerel range as well as the high-quality sardines.
"After winning a presentation, the redesign for cult brand Nuri required very special touch and great sensitivity. Especially the idiosyncratic and adorable "clumsiness" of the typography and the illustrations had to be preserved. To do this, we drew the illustrations with pen on paper rather than recreating them digitally," says John Mark, chief executive of Mark & ​​Mark advertising agency.
The typical Nuri yellow was defined as the primary color for all sardines, a strong gold orange for the new mackerel range. This also brought a clear color structure to the range internationally. To emphasize the exceptionally high quality and manufacture character of Nuri, the slogan: "HANDMADE IN MATOSINHOS – PORTUGAL" was integrated on every package.
As a special highlight, the Nuri vintage sardines are now available in a high-quality carton packaging with gold and embossing finishes. To emphasize the unique quality of these limited sardine cans, a consecutive number is added by hand.
Jakob Glatz, Managing Director of Glatz GmbH, commented: "The Nuri Reserva designed by Mark & Mark especially stands for the unique Nuri quality and the highest Portuguese enjoyment. Even today, every Nuri tin is handmade and lovingly produced in Portugal as in 1920. For the sardines, only the best catches of the year are processed with the highest quality ingredients. "