We are the Marks
Our owner-managed design agency has been one of the top addresses of the industry for over 40 years. We have accompanied countless brands on their way to success and know that anyone who wants to do good design work must be able to look below the surface and understand companies, products and consumers to achieve long term success. Since good things take time, we are particularly interested in long-term partnerships with people and brands. We have been working with some of our clients for decades, but of course we are always a helping hand when time is limited.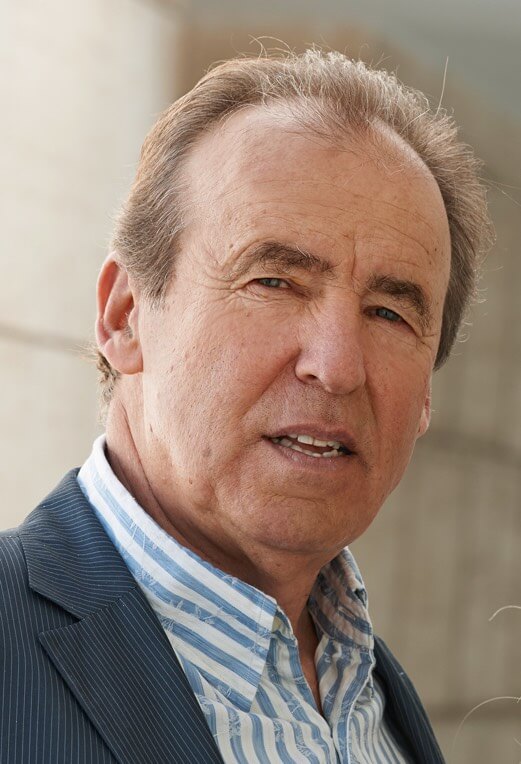 John Mark
CEO / Creative Director
John is one of the top experts in branding, packaging, corporate design and campaign design and has helped to develop many of the most well-known Austrian brands and accompanied them on their path to great success. He knows what he does better than anyone else and keeps his promises.

John is a founding member of the CCA (Creativclub Austria), was the president of Design Austria for 5 years, managing Austria's top design destination, and has received numerous awards and prizes for his outstanding work over the years.

Ursula Mark
Creative Director / Co-Partner
Ursula is one of the leading brand and packaging experts in Austria and has helped many large food brands in Austria make their breakthrough at the POS. With great empathy regarding people, markets and products, she gets the most out of every brand and always works with maximum determination to achieve the best.

Ursula's clients benefit from her aesthetic accuracy in terms of visual trends and her ambition to find the optimum solution for each brand. Visible recognition for her work are the numerous awards and prizes in her collection.

For over 40 years we show you new ways for successful design over and over again