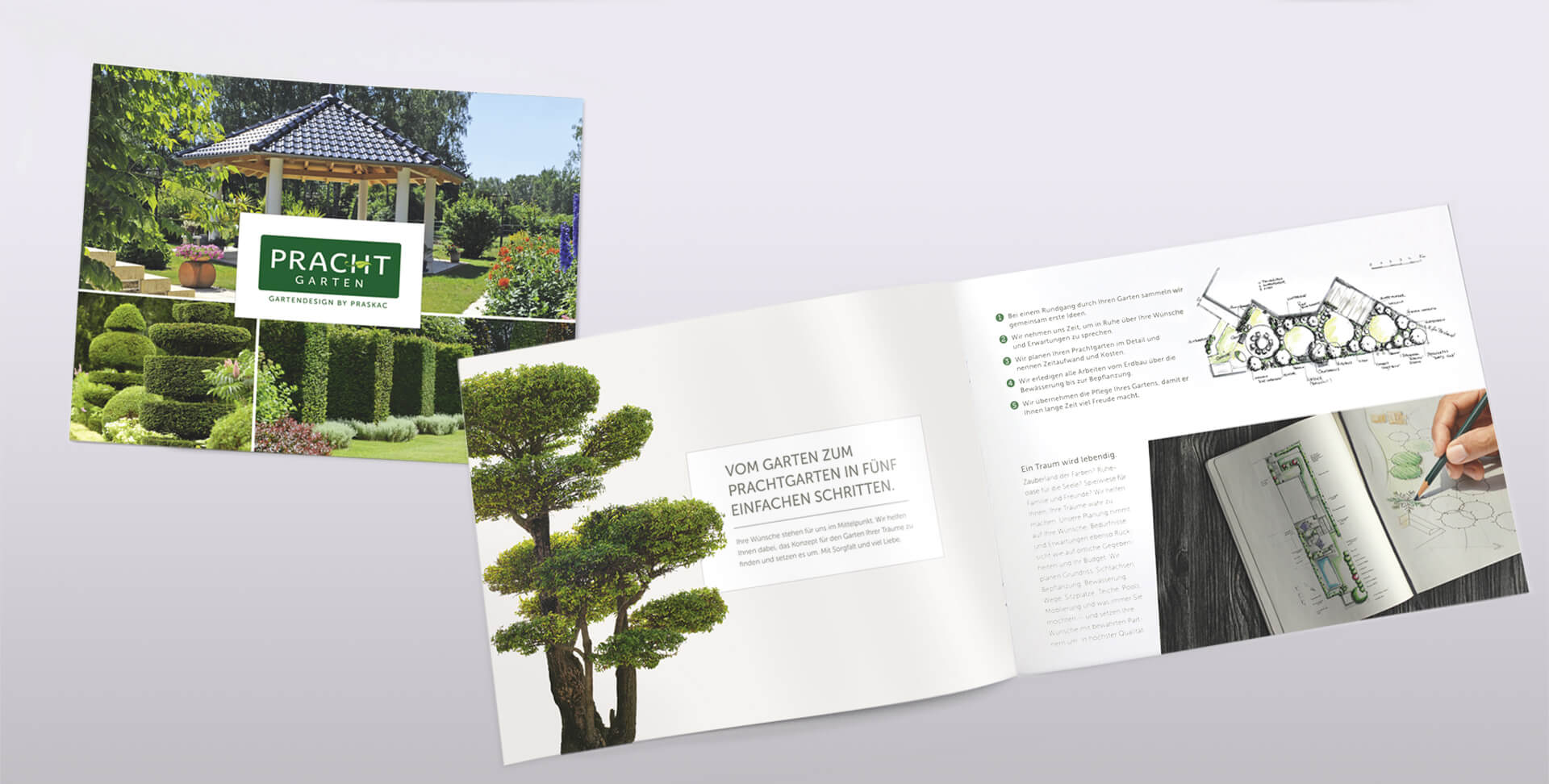 "Prachtgarten": the new subbrand for Praskac.
23. September 2019
Anyone who wants a "Prachtgarten" (Beautiful garden) now knows where to find it. Following the successful relaunch of the complete communication concept of Praskac, Austria's largest garden center, Praskac entrusts us with the development of a new luxury brand in the garden design sector.
In the development of the brand, it was important for us to establish a connection to the Praskac brand in the name, which has succeeded perfectly with "Prachtgarten". Thereby we have once again expanded the Praskac – Prascafé – Prachtgarten brand family. The visual concept is characterized by elegant restraint of the design elements in favor of the convincing effect of the already successfully implemented garden design examples.