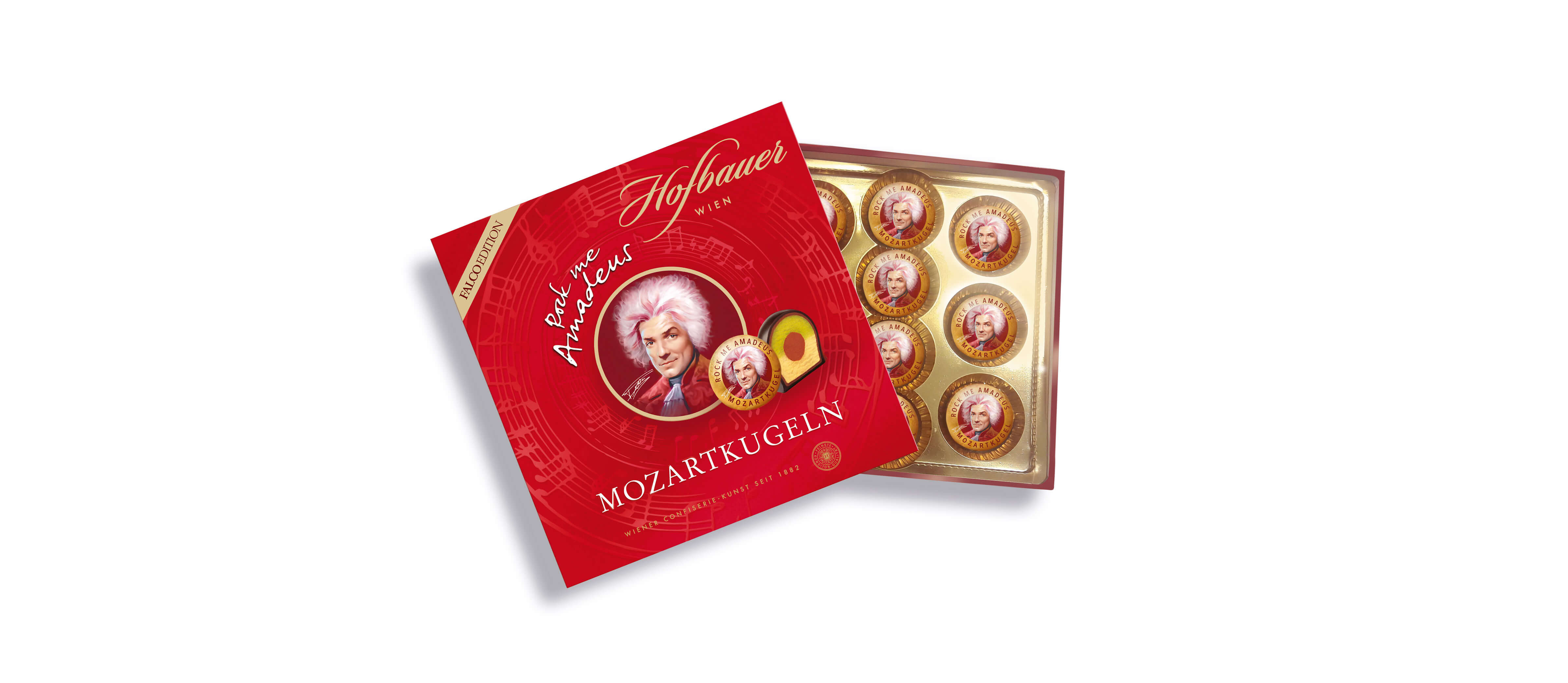 Falco becomes the star of Hofbauer Mozartkugeln!
18. September 2018
Together with Hofbauer, Mark & ​​Mark creates the unmistakable design of the "Rock Me Amadeus" Mozartkugeln in the strictly limited Falco edition.
His world hit "ROCK ME AMADEUS" helped Johann Hölzel aka Falco (* 1957 – † 1998) to make his international breakthrough far beyond Austria's borders in the 1980s. Inspired by Wolfgang Amadeus Mozart, the former prodigy and superstar of his time, Falco managed to storm the top of the US charts for the first time with a German-language song.
Hofbauer therefore sets Austria's probably greatest music legend with the first Mozartkugel of our time a very special monument – thus the cult around Falco lives on even 20 years after his death.
The highly refined packaging was developed by Mark & ​​Mark. The eye catcher of the Hofbauer – "Rock Me Amadeus" Mozartkugel was a Falco portrait designed by the illustrator Michael Pleesz. The novel presentation of the article makes it a real eye-catcher and has already caused great media interest in the first weeks after the launch.
Ursula Mark, Creative Director at Mark & ​​Mark is convinced: "This edition will certainly not be limited. The delicious "Rock me Amadeus" Mozartkugeln will be a resounding success for Hofbauer! "