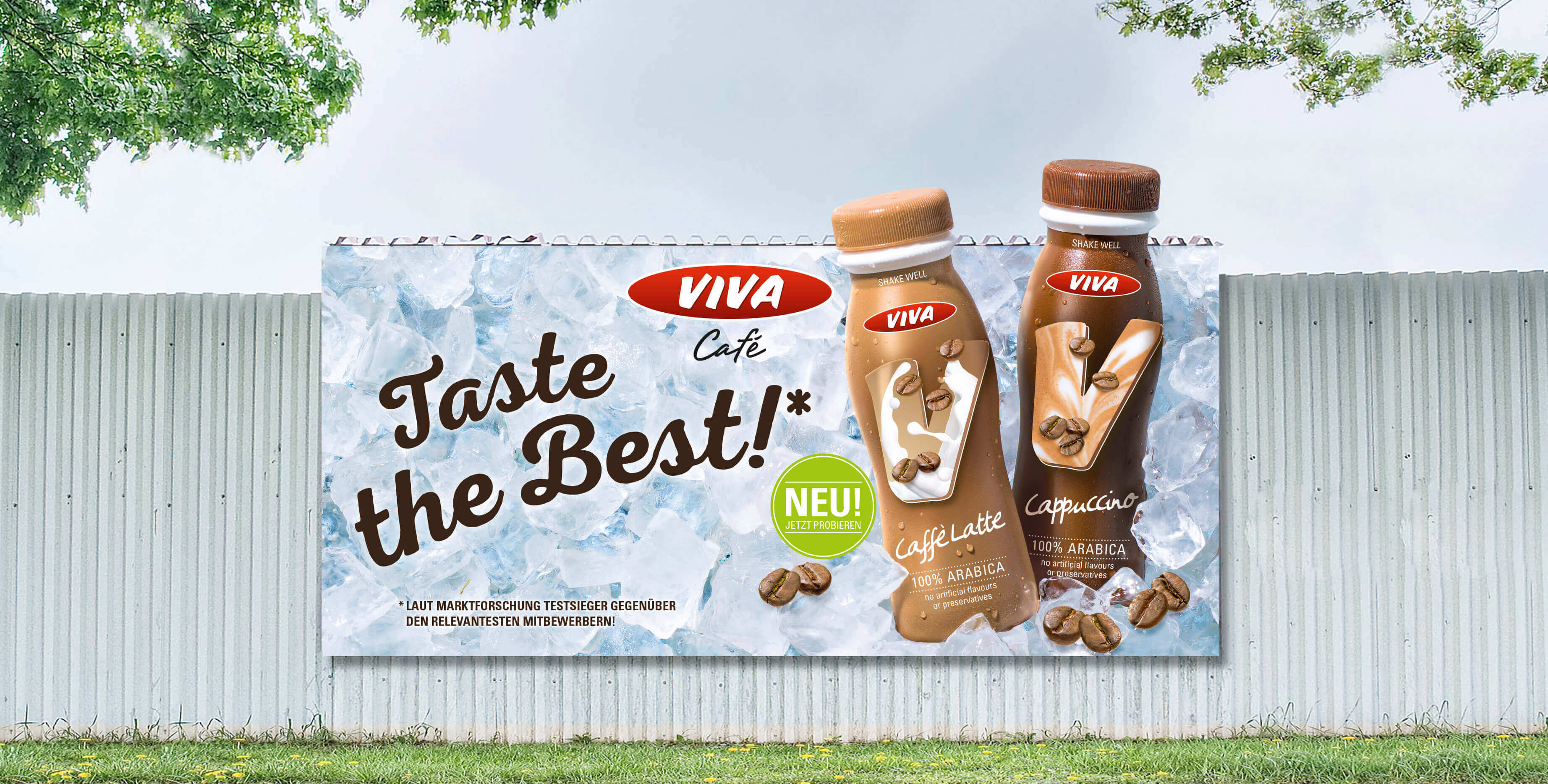 Mark & Mark Design Agency wins pitch for new VIVA product brand line!
12. June 2019
After an intensive analysis of the products already on the market, it quickly became clear that an essential factor for the success of the new range must be a clearly differentiating key visual. From a series of very different design concepts, it became clear that the design line "V like VIVA" optimally fulfills this challenge.
This concept was well received by OMV VIVA: "The dominant "V "is a strong eye-catcher and serves as a variety-differentiating element, as it shows the content of the products with the highest appetite appeal."
To start, VIVA launches two iced coffees: cappuccino and caffé latte – perfect for the summer season.
In order to perfectly present the new product line, a high-impact subject was developed for communication. From now on that really whets your appetite for the new VIVA iced coffees! The subject works perfectly from the A1 portrait format to 24-sheet posters, shelf wobblers and small buttons.
John Mark, Mark & ​​Mark Advertising Agency's CEO and Creative Director: "Of course, I'm really excited about this new project as already the VIVA brand was developed in-house at the time!"
With Mark & ​​Mark, OMV VIVA is pleased to have found a congenial partner for this ambitious project: "Mark & ​​Mark has once again demonstrated its many years of experience and professional approach in packaging design and communication questions. At the same time, Mark & ​​Mark always provides valuable input for the success of a perfect implementation!"