Maresi is growing up …
21. February 2020
The demanding challenge was to reposition MARESI, the best-known and most traditional coffee milk brand in Austria, and to make it sustainable for the future and for expanding the range of products.
In the beginning, we critically questioned all design elements such as brand figure, illustration and lettering. It quickly became clear to us that the "MARESI" brand figure, in particular, is the strongest recognition anchor. So it was all about reinterpreting her personality without endangering her recognition.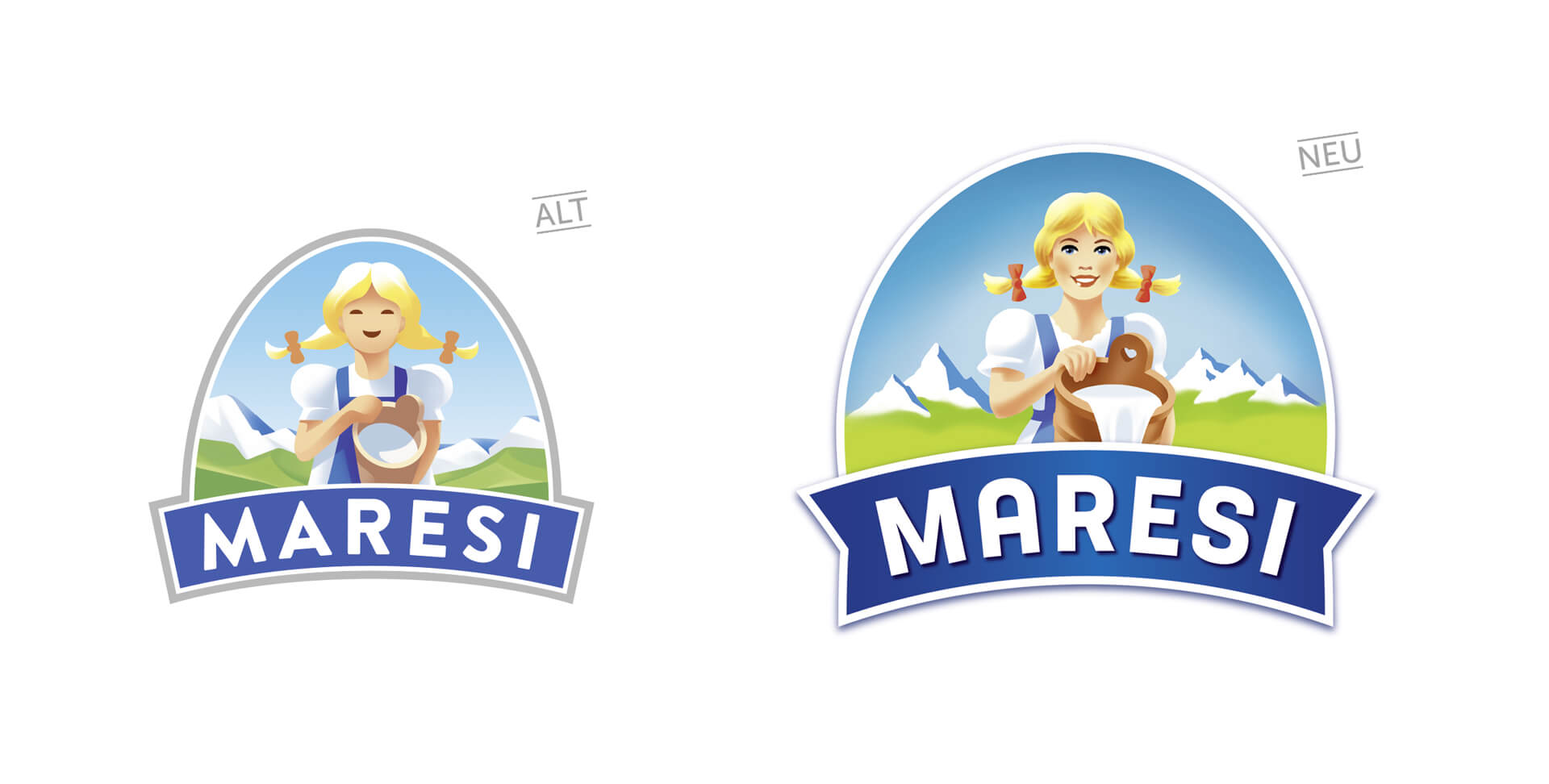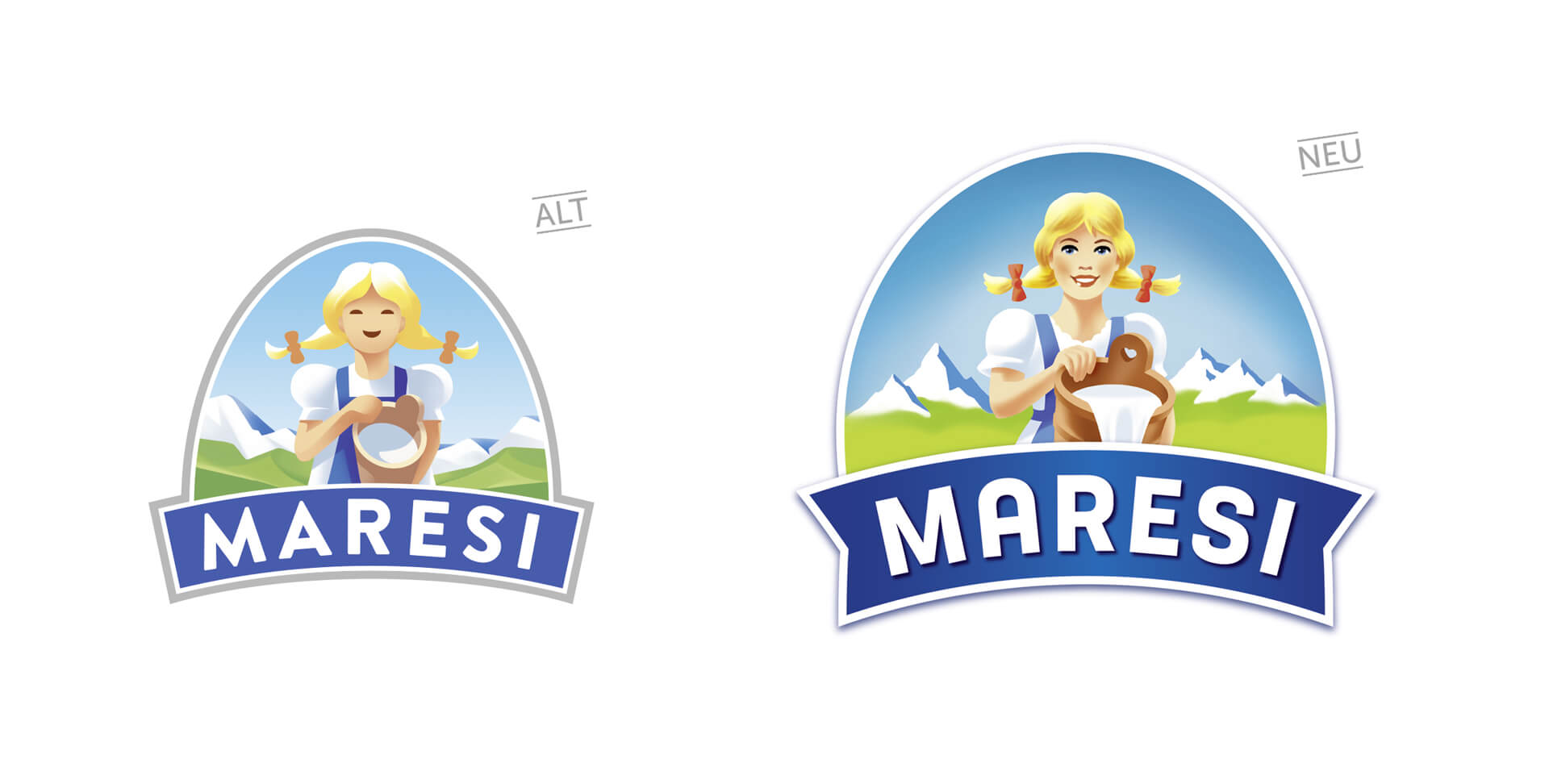 The strategic consideration: to be credible as a broad Mopro brand, "MARESI" has to grow up. A more realistic representation of the adult figure can also achieve higher credibility and sympathy values.